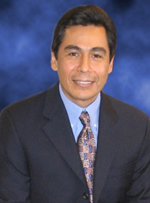 STEVEN PRIMO
Steven Primo has been actively involved in trading the markets for over 39 years. His trading tenure began in 1977 when he was hired to work as a Floor Reporter, or "runner", on the floor of the Pacific Stock Exchange. Primo reached the pinnacle of his floor-trading career when he became a Stock Exchange Specialist for Donaldson, Lufkin, and Jennrette. As a Specialist he was responsible for making markets in over 50 stocks, a position Primo held for 9 years. Primo left the Stock Exchange floor in 1994 to focus on managing money and to teach his own unique approach to trading the markets. Scores of students, from beginner to advanced levels, have gone on to become successful traders after being introduced to Primo's proprietary methods of trading.
Steve has also been featured in "Stocks and Commodities" magazine and is a frequent contributor to many sites such as Tradingmarkets, FXstreet, Forex Pros and Traders Expo. His strategies are now traded across the globe in over 100 countries.
You can learn more about Steve Primo and his products by visiting his website at www.specialisttrading.com
BRETT MARSH
Brett is veteran trader with over 20 years of trading experience in the Stock, Futures and Forex Markets. He is also founder and Chief Market Technician of Global Chart Analysis where he provides market commentary and daily chart analysis. His commentary is read by thousands of traders in over 100 countries. He is also chief editor of the Better Stock Entries stock service which provides traders with explosive stock setups over the short term. Brett has worked and studied under 2 of the most well known and influential investing gurus of the past 40 years, William O'Neil, Steven Primo and Larry Connors.
Brett graduated from the University of Southern California with a degree in economics. He started his trading career as a Financial Consultant for UBS before given the opportunity to become a NASDAQ market maker. He also helped start and run several trade desks, making markets in 100's of stocks.
Brett was later given the opportunity to work with Larry Connors and later William O'Neil, 2 best selling investing authors and market wizards. This allowed Brett to learn both Quant modeling and other technical/fundamentally based trading methodologies used by some of the top portfolio managers in the world. Using this unique market insight, Brett has educated and trained thousands of individuals and portfolio managers globally. He has helped improve their trading results by using consistent, high probability trading techniques which focus on short term, aggressive moves and proper trade management.
Eric " The Wolfman" Wilkinson

Eric "The Wolfman" Wilkinson is a veteran floor trader and has been trading financial futures, commodities, stocks, stock indices and options on a variety of products for over 20 years. You may recognize him from CNBC, Fox Business News or other financial networks.
He has been sought out by several media outlets to debate against some of the brightest minds in the industry, where he debates on topics ranging from economics, geopolitics and market directions.
He is most notable for his comments in Rick Santelli's "Rant Heard Around the World" where he was the first to use the phrase "moral hazard" in connection with the Feds actions surrounding the financial crises of 2008. Mr. Wilkinson is a professional Trader and he is also an educator with ProTraderStrategies.com. He began his trading career while earning his Finance degree at Ball State University. After graduating, he moved to Chicago to work on the floor of the Chicago Board of Trade where he honed his skills as a trader.If you are a new trader or have several years of experience and would like to be mentored by Mr. Wilkinson, you can join him for his online classes and webinars by going to ProTraderStrategies.com. He can also be found on twitter @wolfmansblog for his snarky comments.
Eric Wilkinson On CNBC
http://video.cnbc.com/gallery/?video=3000051933
Eric Wilkinson on Fox Business News
http://video.foxbusiness.com/v/2491574876001
http://video.foxbusiness.com/v/1780248983001
Wall Street Journal Commentary
http://www.wsj.com/articles/SB10001424052702304830704577492680231233436
contact us at 310 598-6677 with any questions