Steven Primo Strategy 2 Pack

*Special Expo Offer*
1st Strategy:


Steven Primo Donchian Channel Trend Strategy #1
2nd Strategy:


Steven Primo's Bollinger Band Strategy #3A
Learn 2 of Steven Primo's Top Strategies:
Get All The Rules Entries, Exits, Stop Placement, Trade Management
Get Courses For All 3 Markets (Stocks/Options Version, Forex Version, Emini Futures Version)
$1880 Value 13 Videos to teach you in every market and time frame.

 Expo offer Bonuses:
Bonus #1

: 
Strategy add ons for both Strategy #1 and #3A for
Tradestation
,
Metastock
,
MT4
,
Sierra Charts
,
NinjaTrader(where available)
or
PTS Primo Chart
s
$1890
Bonus #2
: Full secrets course(3 hour video seminar)
$995

Bonus #3

: Steven Primo's Book
PDF Version
$99
Bonus #4

: 6
months on PTS Primo Charts platform with real time data
$882
Bonus #5

:
Secrets 2.0 Course
$997
Bonus #6: Strategy Scanners On PTS Primo Charts To Find Strategy Setups $1690
Bonus #7

:
PTS Primo Charts Multiscanner to scan for multiple strategies at once
$695
(Normally $7,248)
Limited Time $297 (Save $6,951)

Available For Limited Time through this Expo Special Offer.
In this special Trading Summit Offer you get:
Bonus*

Access 2 Strategy Courses for Stock/Options Market. Forex Market, Emini Futures Markets

Bonus*

Learn Strategies in All Time Frames

Bonus*

Copy of Steven Primo's Book(PDF)
Bonus*Full Secrets Archived Seminar Course

Bonus*

6 Months PTS Primo Charts Platform Access

Bonus*

PTS Primo Charts Strategy Scanner
Bonus*PTS Primo Charts Multiscanner Concepts #1 and #2

Bonus*

Strategy Add ons for Tradestation, NinjaTrader, MT4, MetaStock, Sierra Charts, or PTS Primo Charts

and more…
2 Full Strategies-Strategy #1 and Strategy#3A
13 Strategy Videos
Learn all the Entry Rules
Learn all the Exit Rules
Learn Stop Placement
Learn Trade Management
Learn the Special Settings For Bollinger Bands
Learn the Special Settings For Donchian Channels
Expo Special Offer


Contact us with any questions:
310-598-6677 or Email us at:[email protected]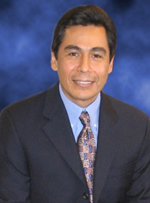 ABOUT STEVEN PRIMO
Steven Primo has been actively involved in trading the markets for over 40 years. His trading tenure began in 1977 when he was hired to work as a Floor Reporter, or runner, on the floor of the Pacific Stock Exchange. Primo
reached the pinnacle of his floor-trading career when he became a Stock Exchange Specialist for Donaldson, Lufkin, and Jenrette. As a Specialist he was responsible for making markets in over 50 stocks, a position Primo held for 9 years. Primo left the Stock Exchange floor in 1994 to focus on managing money and to teach his own unique approach to trading the markets. Scores of students, from beginner to advanced levels, have gone on to become successful traders after being introduced to Primos proprietary methods of trading.
Steve has also been featured in Stocks and Commodities magazine and is a frequent contributor to many sites such as Tradingmarkets, FXstreet, Forex Pros and Traders Expo. His strategies are now traded across the globe in nearly 100 countries on 6 continents.
Contact us at 310 598-6677