*New Release*
Steven Primo's Master Class
Advanced Entries & Exits
— for Any Market
Watch Steve Show You How to Handle the Most Difficult Aspects of Trading With Confidence >>>
In Steven Primo's New 4-Week Live Master Class(Recordings Made Available Once Completed)
You Will Learn:
WEEK #1:Price and Trend Analysis
Learn How To Listen To The Markets. An emphasis on a deeper understanding of trend and price analysis. Once you understand these concepts you can properly identify what the market wants to do. With applied structure you can now develop an entry plan.
WEEK #2:  Entry Points
In this week you will learn  Entry Points for Any Market and Time Frame. Learn entries techniques for Day Trading and even longer term Investing and Portfolio Management. Who is this for: A) the trader who already has a trading plan but needs help with fine tuning their entries, B) the trader who exited too early but doesn't know where to get back in, C) The investor who wants to trade around or add to his long-term positions. These particular Entry and Exit point indications are built into our PTS Primo Charts Educational Platform and appear right on the charts for you.
WEEK #3: Patterns & Trend Analysis
Floor Traders Secrets. Deep analysis of Patterns and Trend Analysis. During his 16-year career on the Trading Floor, Steven Primo learned many of the secrets that Specialists and floor traders have been applying to their own personal trading for decades. These secrets focus primarily on chart patterns & contemporary indicators and continue to be applied by an elite few to this day. Steve will teach you various ways to use what you learn here from better timing of your trades to a simple way to stay in trades longer.
WEEK #4: Advanced PET-D Entry & Exit Techniques
Many students who have learned to trade with our proprietary tool, the PET-D, apply it as a short-term trend identifier. But one of it's most valuable applications (and least used) is that of an Entry and Exit technique. Steven will walk you through and show you, step by step, how to apply this simple process to any market and or time frame. Learn techniques for short term trading and longer term investing. Take your PET-D trading to the next level with this New Master class. (Includes 12 FREE months of the PET-D and PTS Primo Charts or Use on Your Own Qualifying Platform) Signup now and get these 2 Bonuses worth$2,928! 
**The Master Class Education Can Be Applied To Stocks, ETFs, Futures, Forex and Cryptocurrencies
* * * Special Webinar Offer * * *

Reg $4995
Early Bird:  $4495 (Save $500)

Contact us with any questions or payment plan options:
Call: 310-598-6677 or
Email us at:
[email protected]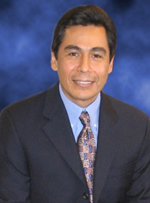 ABOUT STEVEN PRIMO
Steven Primo has been actively involved in trading the markets for over 41 years. His trading tenure began in 1977 when he was hired to work as a Floor Reporter, or runner, on the floor of the Pacific Stock Exchange. Primo
reached the pinnacle of his floor-trading career when he became a Stock Exchange Specialist for Donaldson, Lufkin, and Jenrette. As a Specialist he was responsible for making markets in over 50 stocks, a position Primo held for 9 years. Primo left the Stock Exchange floor in 1994 to focus on managing money and to teach his own unique approach to trading the markets.
Steve has also been featured in Stocks and Commodities magazine and has been a frequent contributor to many sites such as Tradingmarkets, FXstreet, and Traders Expo. Steven Primo has educated 1000's of students, from beginner to advanced levels in more than 115 countries.
Contact us at 310 598-6677