Get Steven Primo's STEPS-Short Term Entry Points Course and 12 Months Access to PTS Primo Charts with Real Time Data
Steven Primo's-S.T.E.P.S.-Short Term Entry Points Course and Software Add on

Reg $2495 Special Offer Only: $497 down and just $97 Per month

In Steven Primo's *New* STEPS Course you will learn:
Find Places To Add Or Trade Around A Core Position in Your Portfolio
See When To Hold Off On A Buy
Learn How To Use A Further Confirmation For your Own Trade Ideas/Investments
and much more…
Ways To Pinpoint Short Term Entry Points
Learn Great Opportune Times To Enter A Trade
Learn How To Be On The Right Side Of The Trend
Get Access To STEPS Software Add On For PTS Primo Charts (6 Months)*
Special Webinar Offer

Contact us with any questions:
310-598-6677 or Email us at:[email protected]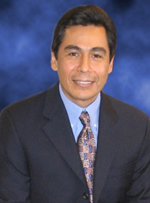 ABOUT STEVEN PRIMO
Steven Primo has been actively involved in trading the markets for over 41 years. His trading tenure began in 1977 when he was hired to work as a Floor Reporter, or runner, on the floor of the Pacific Stock Exchange. Primo
reached the pinnacle of his floor-trading career when he became a Stock Exchange Specialist for Donaldson, Lufkin, and Jenrette. As a Specialist he was responsible for making markets in over 50 stocks, a position Primo held for 9 years. Primo left the Stock Exchange floor in 1994 to focus on managing money and to teach his own unique approach to trading the markets. Steven has taught 1000's of students around the world, from beginner to advanced his proprietary methods of trading.
Steve has also been featured in Stocks and Commodities magazine and has been a contributor to many sites such as Tradingmarkets, FXstreet, Forex Pros and the Traders Expo. His strategies are now traded across the globe in over 110 countries on 6 continents.
Contact us at 310 598-6677