END OF JANUARY SALE!
Take Advantage of These Special Online Trading Course and Strategy Offers
on Some of Our Most Popular Training Packages!

Steven Primo's
Strategy #4 Scanner Package

Full Strategy #4 Course and Strategy Scanner Package
(Normally $1859)
Now Only $495 (Save over 70%)

Steven Primo's
Stock Trading School

6  Online Class Videos
(Normally $4995)
Now Only $2995 (Save $2000)
Steven Primo's
Strategy 2 Pack Combo

Online Training Course
Normally$7,098
Now Only $297
Mary Ellen McGonagle's
6 Key Ingredients Of A Big Winning Stock
Identify Big Winning Stocks Online Course
Normally $297
Now Only $39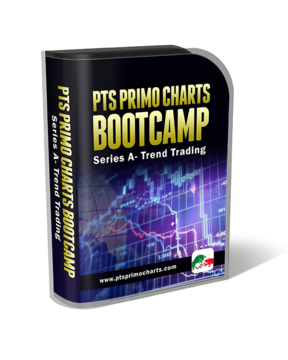 PTS Primo Charts Bootcamp

Live and Recorded Training
Normally $1497
Now Only $997 (Save $500)

Eric Wilkinson
Wolfman's Options Basics Course
Online Course
(Normally $997)
Now Only $36
Eric Wilkinson
Wolfman's "How To Trade Like The Wolfman"

Online Video Course
(Normally $997)
Now Only $36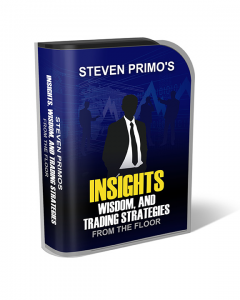 Steven Primo's
Insights, Wisdom & Trading Strategies From The Floor – the eBook
Steve's Original eBook
(Normally $99)
Now Only $38
* * * PTS Primo Charts Subscription Deals * * *
PTS Primo Charts
Discounted Deals

Advanced Charting Made Simple
12 Month Upgrade Discounts
From Only $497 (Save Big!)

Daily Options Commentary
Over 50-Options Workshop Videos
Priority Workshop Access
30-day Trial
Only $7
PTS PRIMO CHARTS Exclusive STEPS #1 and STEPS #2

Get Short Term Entry and Exit Points of Interest
Get STEPS #1 and #2
Normally $1295
Only $995 (Save $300)

Why wait . . . Start your training today!
Contact us with any questions:
310-598-6677 or Email us at:[email protected]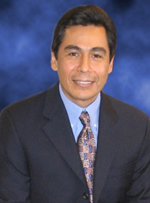 ABOUT STEVEN PRIMO
Steven Primo has been actively involved in trading the markets for over 39 years. His trading tenure began in 1977 when he was hired to work as a Floor Reporter, or runner, on the floor of the Pacific Stock Exchange. Primo reached the pinnacle of his floor-trading career when he became a Stock Exchange Specialist for Donaldson, Lufkin, and Jenrette. As a Specialist he was responsible for making markets in over 50 stocks, a position Primo held for 9 years. Primo left the Stock Exchange floor in 1994 to focus on managing money and to teach his own unique approach to trading the markets. Scores of students, from beginner to advanced levels, have gone on to become successful traders after being introduced to Primos proprietary methods of trading.
Steven has also been featured in Stocks and Commodities magazine and is a frequent contributor to many sites such as Tradingmarkets, FXstreet, Forex Pros and Traders Expo. His strategies are now traded across the globe in nearly 100 countries on 6 continents.
ABOUT ERIC WILKINSON
Eric Wilkinson is a veteran floor trader and has been trading financial futures, commodities, stocks, stock indices and options on a variety of products for over 20 years. He has been sought out by several media outlets to debate against some of the brightest minds in the industry, where he debates on topics ranging from economics, geopolitics and market directions.
He is most notable for his comments in Rick Santelli's "Rant Heard Around the World" where he was the first to use the phrase "moral hazard" in connection with the Feds actions surrounding the financial crises of 2008. Mr. Wilkinson is a professional Trader and he is also an educator with ProTraderStrategies.com. He began his trading career while earning his Finance degree at Ball State University. After graduating, he moved to Chicago to work on the floor of the Chicago Board of Trade where he honed his skills as a trader.If you are a new trader or have several years of experience and would like to be mentored by Mr. Wilkinson, you can join him for his online classes and webinars by going to ProTraderStrategies.com. He can also be found on twitter @wolfmansblog for his snarky comments.
MARY ELLEN MCGONAGLE
Ms. McGonagle has 25 years experience as an Institutional Portfolio Manager, Institutional Salesperson, and as an Investment Consultant. She is co-author of Market Trends Financial LLC. newsletter which has outperformed the stock market since inception. For 15 years, Mary Ellen was Vice President of William O'Neil & Co. where she worked with top portfolio managers worldwide providing valuable insights on individual stocks as well as the markets. Early in her career, she was a Portfolio Manager for Equitable Capital Management in New York where for 8 years she oversaw Fixed Income assets totaling over $2 Billion
Contact us at 310 598-6677