Get Steven Primo's *NEW* PETD Master Scanner to Help Take Your PET-D Trading To The Next Level
Steven Primo's-PETD Master Scanner (PTS Primo Charts Exclusive)

$1495 $1295 (Save $200)

In Steven Primo's *New* PET-D Master Scanner you will get:
Find Places To Add Or Trade Around A Core Position in Your Portfolio
Can Be Applied to All Markets, Time Frames And Directions
Videos for each of the new techniques and the basics of how to Trade these Setups
and much more…
8 New Proprietary PET-D MASTER Scans on Your PTS Primo Charts Platform
Learn New High Probability Times To Enter A Trade Using The PET-D
Unlocks and Searches For Hidden PET-D Patterns
Special Webinar Offer

Contact us with any questions:
310-598-6677 or Email us at:[email protected]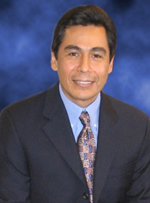 ABOUT STEVEN PRIMO
Steven Primo has been actively involved in trading the markets for over 41 years. His trading tenure began in 1977 when he was hired to work as a Floor Reporter, or runner, on the floor of the Pacific Stock Exchange. Primo
reached the pinnacle of his floor-trading career when he became a Stock Exchange Specialist for Donaldson, Lufkin, and Jenrette. As a Specialist he was responsible for making markets in over 50 stocks, a position Primo held for 9 years. Primo left the Stock Exchange floor in 1994 to focus on managing money and to teach his own unique approach to trading the markets. Steven has taught 1000's of students around the world, from beginner to advanced his proprietary methods of trading.
Steve has also been featured in Stocks and Commodities magazine and has been a contributor to many sites such as Tradingmarkets, FXstreet, and the Traders Expo. His strategies are now traded across the globe in over 110 countries on 6 continents.
Contact us at 310 598-6677