*Hot*
Steven Primo's Master Class
 PETD advanced Master Class
— for Any Market
(3 Class Recorded Sessions)
Valued at over $18,433
Price: $4,995   Today's Discounted Price: $4,495
(Contact us for Payment Plan Options)

---
In Steven Primo's New 3-Week Recordec  PETD Advanced Master Class(On Demand Now)

**Most Of The Master Class Education Can Be Applied To Stocks, ETFs, Futures, Forex and Cryptocurrencies
Here is What You Get…
3 Recorded PETD Master Classes with Steven Primo himself teaching you in depth ways to use his PETD and his PETD research (

$4,995 Value

)
Steven Primo's 5 Favorite Ways To Trade Using The PETD
Special Early Access to an all

*New*

PETD Pullback Strength Indicator($2,495 Value)
Special Early Access to an all

*New*

PETD Pullback Strength Indicator Scanner

*New*

PETD scan Research

*New*

PETD Trading Techniques
Steven Primo's PETD Entry and Exits Research
PETD MasterScanner with 10 additional daily and intraday PETD Scans ($1495 Value)
PETD Gold Videos Archives with nearly 50 additional PETD Training Videos taught by Steven Primo ($4,462 Value)
PETD with Strategies-Steve will teach you how to Use Your Own or one of his Trading Strategies with the PETD (

$2,995 Value

)

How to let your Winning Trades Run using the PETD
How to help Avoid Trading Loses Using The PETD
How To Help Eliminate weak trade setups Using the PETD
Trading the PETD intraday
Using the PETD for Longer Term Investing
1 Year Subscription to PETD (for non PETD Owners) ($1,661 Value)

1 Year Subscription to Steven Primo's Strategy #10 (for non Strategy #10 owners) ($1,661 Value)

12 Months of PTS Primo Charts Platinum(

$1,164 Value

)
Additional PETD Video Research
and much more announced soon…
* * * Special Offer * * *
Price $4995
$4,495 (Save $500)

Contact us with any questions or payment plan options:
Call: 310-598-6677 or
Email us at:
[email protected]
 This Master Class Education Can Be Applied To Stocks, ETFs, Futures, Forex & Cryptocurrencies!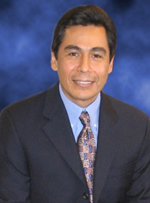 ABOUT STEVEN PRIMO
Steven Primo has been actively involved in trading the markets for over 41 years. His trading tenure began in 1977 when he was hired to work as a Floor Reporter, or runner, on the floor of the Pacific Stock Exchange. Primo
reached the pinnacle of his floor-trading career when he became a Stock Exchange Specialist for Donaldson, Lufkin, and Jenrette. As a Specialist he was responsible for making markets in over 50 stocks, a position Primo held for 9 years. Primo left the Stock Exchange floor in 1994 to focus on managing money and to teach his own unique approach to trading the markets.
Steve has also been featured in Stocks and Commodities magazine and has been a frequent contributor to many sites such as Tradingmarkets, FXstreet, and Traders Expo. Steven Primo has educated 1000's of students, from beginner to advanced levels in more than 115 countries.
Contact us at 310 598-6677