Steven Primo's Strategy #9 Online Course
Just Launched!
Learn How to Find High Probability Pullback Setups Within a Trend
Steven Primo's Trend Pullback Strategy #9
Works in All Markets & All Time Frames: Stocks, Forex, Futures, Options
*Will be available for NinjaTrader 7, NinjaTrader 8, MT4, Metastock, PTS Primo Charts and Tradestation
$4759  Early Signup Price (Save $1764): Only $2,99500

PLUS *Buy Now and Get
12 Free Months on PTS Primo Real Time Charts & Scanner($1741 Value)
Veteran Stock Exchange Specialist & Floor Trader Steven Primo Will Teach You All The Rules For His Favorite Strategy…
Trades In Any Market or Time Frame — Which Means You Can Almost Always Find Trades
Designed to Trade Trend Pullback Moves of between 1-7 bars

Great For Day or Swing Trading With Trades Every Day
Trades In Any Direction So You Can Trade In Both Strong And Weak Markets
Works Great For Options Timing
Learn To Be On The Right Side Of The Market To Help Avoid Losses
Learn To Manage Your Stops Properly In Order To Minimize Any Trading Losses
Learn The Best Times To Trade So You Can Free Up Your Time
Learn How To Identify A Higher Risk Trade In Order To Help Avoid Big Losses
Learn Advanced Trade Management Techniques In Order To Cut Down Your Risk Per Trade
Learn Advanced Exit Techniques In Order To Help Enhance Your Winning Trades
Easy To Learn (Only 3 Rules) And Apply For Beginner or Advanced Traders
$4759  Early Signup Price (Save $1764): Only $2,99500


PLUS *Buy Now and Get $1000 Off

12 Free Months on PTS Primo Real Time Charts & Scanner($1741 Value)
Scanning with Strategy #9
on PTS Primo Charts
NOT A BLACK BOX, WE TEACH YOU ALL THE RULES!
Learn exactly where to look to buy
Learn exactly where to look to sell
Learn Steve Primo's advanced trade management techniques
Learn when to stay out of a trade
Email Access With Steve Primo for additional coaching once you become a member
(Once Released)YOU GET IMMEDIATE ONLINE ACCESS TO THE FOLLOWING:
RULES-Strategy #9 Video with all the rules
WHEN TO BUY-Learn when you should be buying or selling
WHERE TO SELL-Learn how to help better minimize losses and protect gains
TRADE COACHING-Access to Ask The Instructor where Steve Primo will answer your strategy questions
PROTECT YOUR TRADES-Learn where to place stops to give your trading plan more structure
BEFORE THE TRADE PLANNING-Learn how and where to place your exit targets even before getting into the trade
IDENTIFY RISKY TRADES-Learn how to identify your risk before the trade
REAL WORLD EXAMPLES
Learn all the rules and strategies so you can begin paper trading with a solid plan as soon as today.
and MORE
STOCK SETUPS
Indexes
FUTURES/OPTIONS/ETF Setups

Investing
FOREX
FANG STOCKS
Email or Call us with any questions:
[email protected]
310-598-6677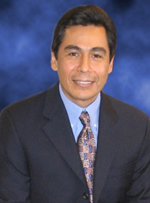 ABOUT STEVEN PRIMO
Steven Primo has been actively involved in trading the markets for over 41 years. His trading tenure began in 1977 when he was hired to work as a Floor Reporter, or "runner", on the floor of the Pacific Stock Exchange. Primo reached the pinnacle of his floor-trading career when he became a Stock Exchange Specialist for Donaldson, Lufkin, and Jennrette. As a Specialist he was responsible for making markets in over 50 stocks, a position Primo held for 9 years. Primo left the Stock Exchange floor in 1994 to focus on managing money and to teach his own unique approach to trading the markets. Steve has taught scores of students around the world in over 115 countries, from beginner to advanced levels.
Steve has also been featured in "Stocks and Commodities" magazine and is a frequent contributor to many sites such as Tradingmarkets, FXstreet, Forex Pros and Traders Expo. His strategies are now traded across the globe in over 115 countries.